10 slides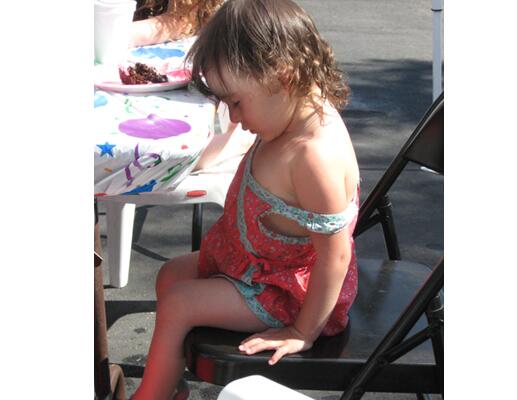 Sarah Yang
Hilarious Baby's First Birthday Photos
What are you lookin' at?
Nobody puts baby in a corner — don't even think about getting between this fierce cutie and the birthday cake. Submitted by SoniaK
A Frosty Smile
Look at that cute, frosting-covered smile! Submitted by Britney
Naptime
Dang, eating that cake took a lot out of this little girl. Talk about a major food coma! Submitted by Sammysu
Frosting Regret
"No one told me there'd be face painting at this party." Submitted by delg23
Chowing Down
Nom. Nom.  Submitted by Doylesa
Bath Time
"Dad, what do you mean wash this off — am I messy?" Submitted by gwinnygirl
Caught in the Act
Baby's just reaching for another bit of frosting here. Submitted by kmhunt11
Ugh, Mom
No more paparazzi pictures please! Submitted by LLB430
Pretty in Pink
Love that cute, but mischievous smile! Submitted by MelissaB
Shock and Awe
"I can't believe I ate the whole thing!" Submitted by Sharon S.