Where Should My Newborn Sleep?
There are what seems like a million different types of baby gear for sleeping. Which one is best for these first few weeks?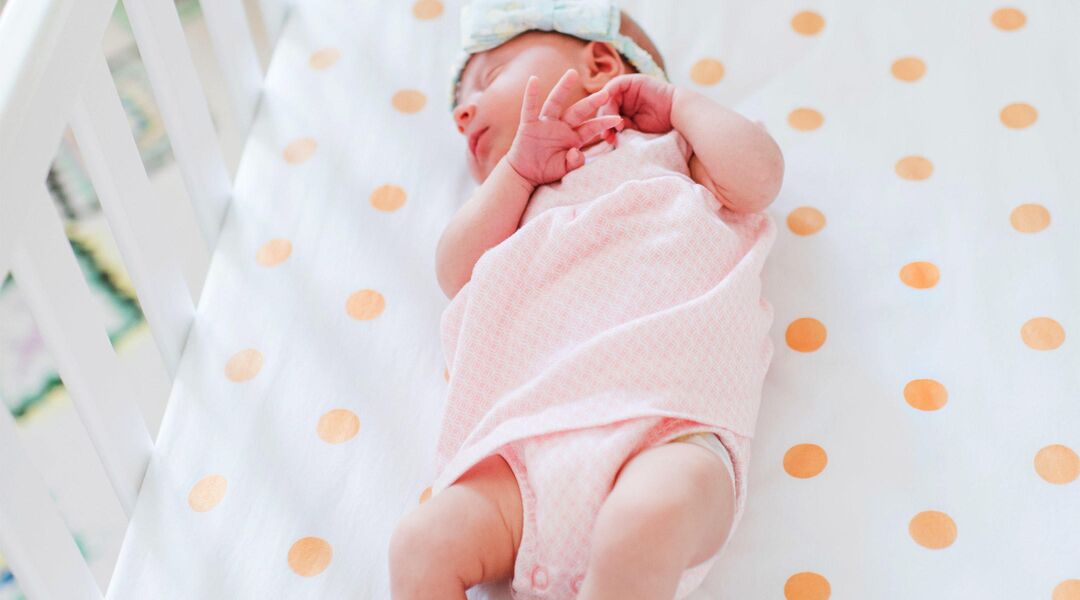 The number of options out there is dizzying: There's the Moses basket, co-sleeper, crib, bassinet — and each sleeping situation has its own selling points and drawbacks. It's enough to make even the most prepared parent question which one is the "right" choice for their newborn.
The most important thing when it comes to baby sleep is safety. "The safest option out there is a completely flat mattress in a crib, Moses basket or bassinet," says Preeti Parikh, MD, a board-certified pediatrician, assistant clinical professor in the Pediatrics Department at the Mount Sinai School of Medicine and an American Academy of Pediatrics fellow and spokeswoman. "And keep the toys, blankets and bumpers out."
Okay, so now you want to know about that super-cool baby swing, bouncer or rocker you bought. Baby seems so comfy in it right? Officially, the American Academy of Pediatrics recommends limiting baby's time in swings and chairs to 30 minutes, twice a day, and only when baby is awake. That's because activity centers, like a swing or rocker, elevate baby's head, which could put him at risk for SIDS. But practically speaking, it's really okay if your infant sacks out mid-swing. Just move him to a flat surface as soon as possible.
Stick with gear that's designed for a newborn (some items, like a chair that sits baby in an upright position, aren't appropriate until baby gets older). And before you lay your infant down in the seat, adjust it to the most reclined position. Once baby is settled in, stay close — baby should never be left unsupervised in a swing or rocker, Parikh says.
Please note: The Bump and the materials and information it contains are not intended to, and do not constitute, medical or other health advice or diagnosis and should not be used as such. You should always consult with a qualified physician or health professional about your specific circumstances.
Plus, more from The Bump:
Was this article helpful?
Your Child's Age
Select your child's age in months to begin tracking their development.