This Mom's Postbaby Body Message Puts Insecurities in Perspective
These marks were hard-earned.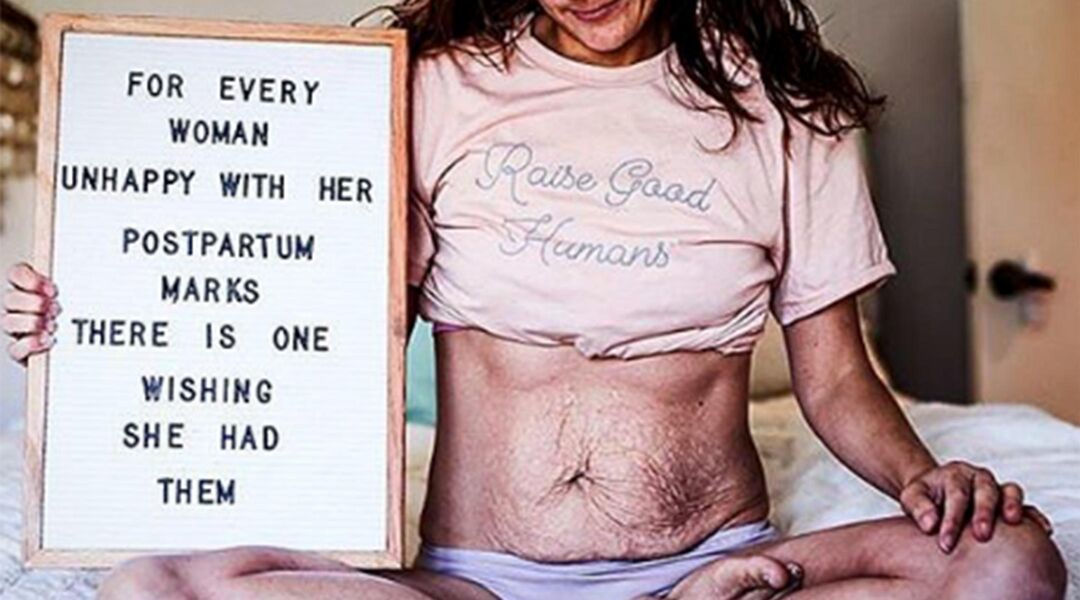 "I never imagined my body would look the way it does now."
While that sentiment holds true for many moms, for Desiree Fortin, giving birth to triplets exacerbated all the changes her body endured. The mom blogger and photographer has been documenting her postbaby body (and her adorable kids, of course) for the past two and a half years. And while she admits her mom body feels hard to love some days, one quote, in particular, helps her regain a sense of perspective.
"For every woman unhappy with her postpartum marks there is one wishing she had them."
She shared a letterboard of the quote on her Instagram.
"I once was her, the 'one,' waiting, wishing, hoping to be a mother," Fortin writes in the caption. PCOS sent her on a three-year road to getting pregnant, which she ultimately was able to do with the help of IVF. "Finding out I was finally going to be a mom was one most incredible feelings. And it didn't matter that my body was going to change drastically."
To remind herself of that mindset, Fortin doesn't refer to her postpartum marks as stretch marks, sags or wrinkles. Instead, she called them "hope wounds."
"Our postpartum marks are stories of hope, stories of love, and sometimes stories of loss," she says. "There is so much beauty in our mom bodies because above all they represent life, our children, and the undeniable love we have for them. For the 'one' somewhere wishing, hoping, praying for her miracle, this is for you."
Another thing that keeps things in perspective for Fortin? Something she misses even more than her pre-baby body.
Article removed.