Fitness Expert Talks Postpartum Recovery: 'Getting My Body Back Can Take a Back Seat'
She's admitting her reality isn't quite meeting her expectations.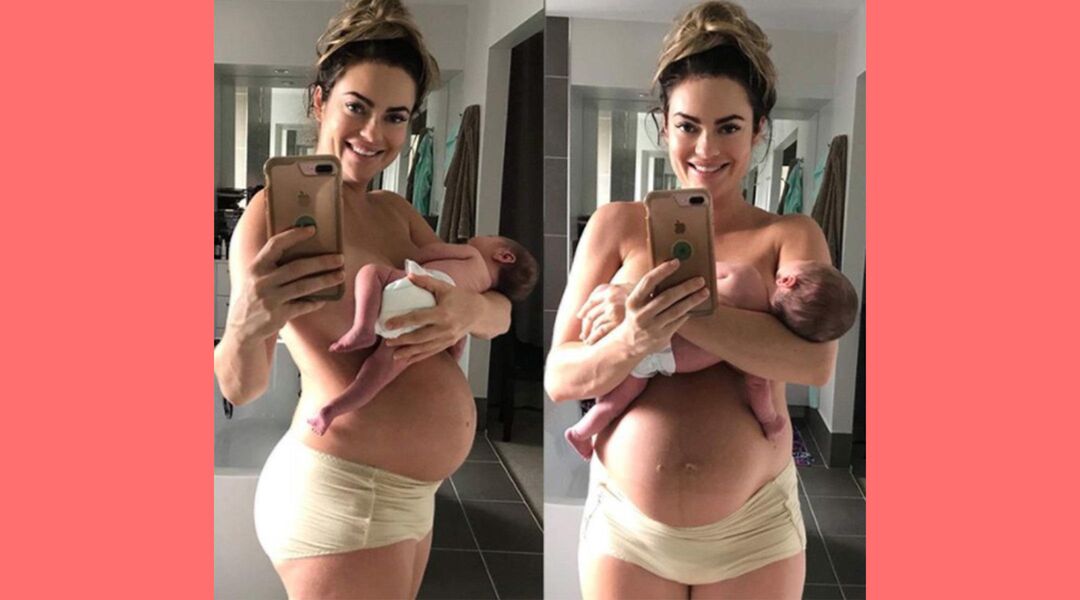 Fitness expert Emily Skye typically rocks spandex and a crop top on her Instagram feed. That's why her recent postpartum selfie featuring "granny undies" is getting a lot of attention—for all the right reasons.
"I barely recognise myself when I look in the mirror!" the Australian online trainer writes. "So many people told me I would 'bounce right back' after giving birth like a lot of other fit women do. Well that's definitely not the case for me!"
It's worth noting that in the photo, Skye is only five days postpartum. But being transparent with her followers about all of the physical changes she did and didn't expect is something she's done all pregnancy long. One unexpected change to her lifestyle? She was unable to workout for the last 10 weeks.
"I thought I'd be exercising regularly the whole way through but that did not happen as I was sick a lot of the time and had back pain that made it hard to just walk around the house," she writes. "I ended up gaining over 21 kg [46 pounds] during my pregnancy in fat, fluid, baby, placenta, etc."
Despite over 2 million followers looking to her Instagram for fitness inspiration, Skye refuses to let the pressure of social media—and her own pre-pregnancy expectations—rush her back into her pre-baby bod.
"Getting my 'body back' can take a back seat for the time being," she says."I'll get there in a realistic time frame and I refuse to put pressure on myself to get there."
Skye is taking her postpartum recovery at her own pace, and making lots of time to love on her new baby, Mia. We can't all be Sarah Stage, after all.
Article removed.