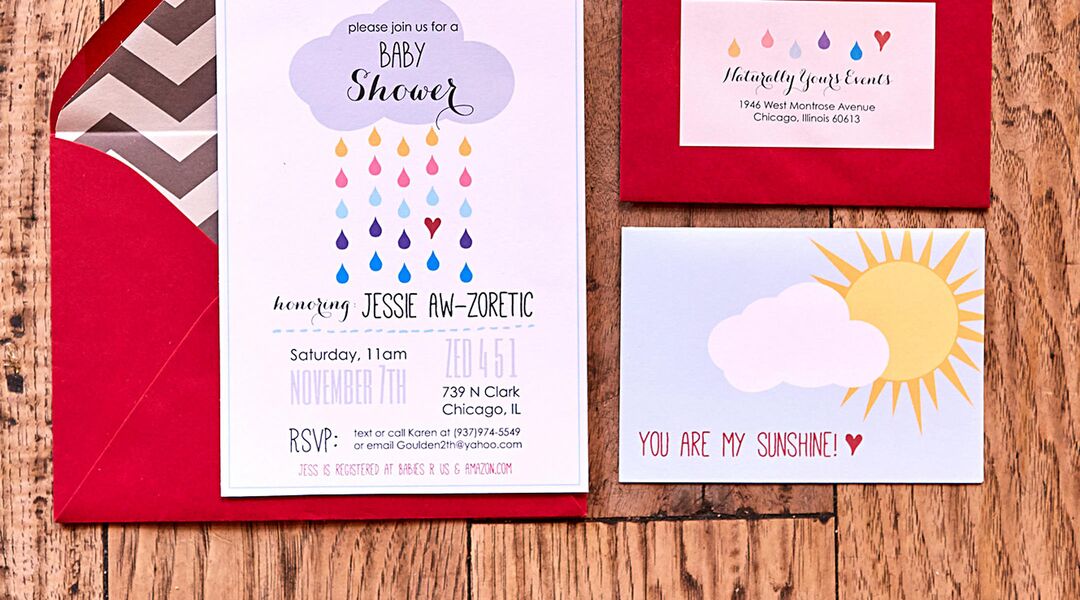 The Bump Editors
When to Send Out Baby Shower Invitations
Share this with your shower host to make sure the invites go out on time.
Think about it this way: The typical baby shower should take place around your sixth or seventh month, and shower invitations should be sent out about four weeks beforehand. So you're looking at about your five- or six-month mark. Earlier than that, guests might forget. And any later, they're more likely to have already made plans.
The reason the best time for the shower is somewhere between the end of the second trimester and the beginning of the third trimester is that this is the time when you're likely to be feeling good and looking plenty pregnant, with a nice-size bump. But you won't have reached the point where you're super uncomfortable or risk going into labor before the event. Another added bonus? You'll have time to write your thank-you notes before baby is born—and time is really at a premium.
Remember that by the time your friend sends out the invites, you should already have registered for gifts, since guests will probably immediately start browsing your gift list. (Create one on The Bump). Luckily, you can find out baby's sex (if you choose to) around week 20, so you'll be able to add boy or girl gifts to the list.