Top 10 Flower Names
Want a pretty name to match your pretty baby? Check out our list of timeless flower names.
Updated
Feb 2017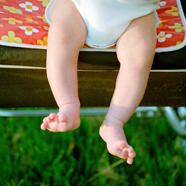 A rose by any other baby name would smell as sweet. But what about other annual, perennial and biennial flower baby names? Flower baby names are perfect for parents looking to pick a beautiful and timeless name for a baby girl. Start with this round-up of flower names that are sure to never go out of style.
Which ones did we miss? Add them in the comments section below.