Can I Carry My Toddler While I'm Pregnant?
Will carrying my toddler around hurt my baby?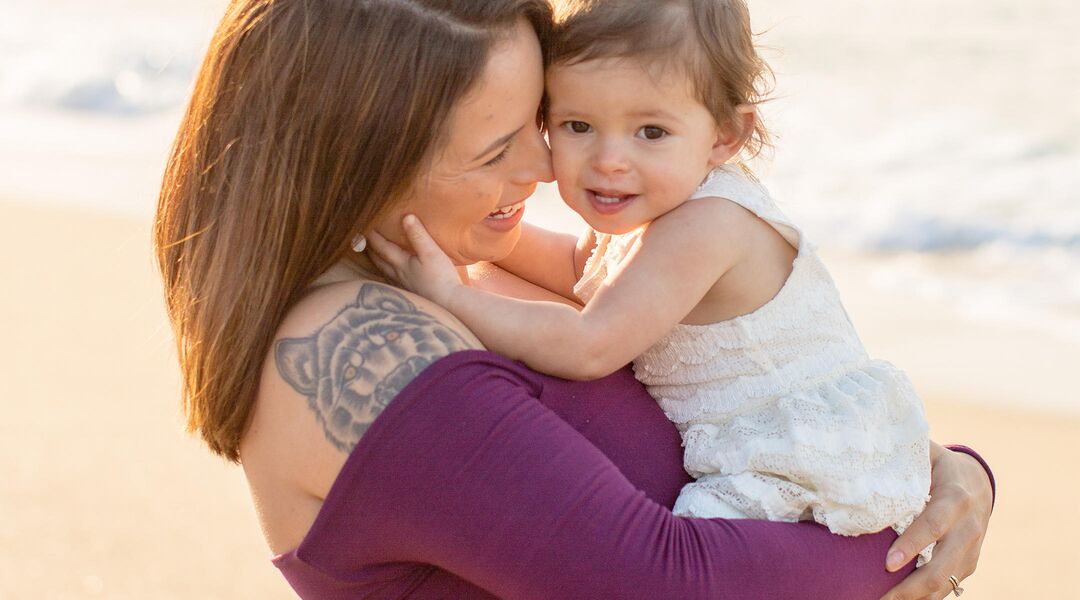 Yes, for most women, carrying a toddler while pregnant with baby number two is totally fine. But there's a trick to it that you should know: When you do pick him up, lift with your legs so you don't strain your back in the process. You'll probably be most comfortable holding him on your hip, below your bump.
And while there's no weight limit, just remember that it is possible to overdo it. Any pain or spotting is a sign you've overexerted yourself. It doesn't necessarily mean something bad will happen but it does mean you need to tone it down in the future.
If course, there are some women who should avoid carrying their toddlers because they have a condition like a short cervix or a history of preterm labor. If you're one of them, your doctor or midwife has probably already told you about your restrictions. If you're unsure, definitely ask.
Please note: The Bump and the materials and information it contains are not intended to, and do not constitute, medical or other health advice or diagnosis and should not be used as such. You should always consult with a qualified physician or health professional about your specific circumstances.
Plus, more from The Bump:
Was this article helpful?
Pregnancy Week by Week
Select your week below to track each stage of your first trimester.