Why I Wish I Had Taken Maternity Photos
"I wish I had photographic evidence of just how much love I felt for them, even before I had laid eyes on them."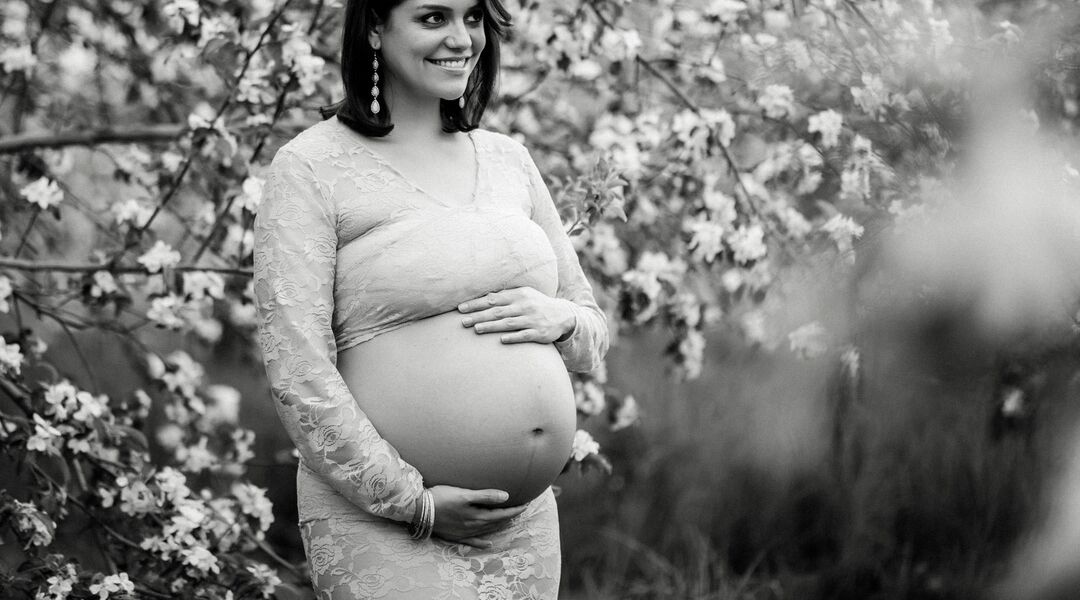 A good friend of mine recently welcomed her third baby. When I stopped by to meet that little bundle, she showed me some gorgeous photos a photographer friend of hers had taken the previous month to capture the last few weeks of her pregnancy. My friend looked beautiful, peaceful, serene. So maternal.
As I thumbed through the photo album, it struck me that I hardly have any photos of me during either pregnancy. I didn't take weekly progress photos. There are no silly candids where I playfully showed off my bump. I don't have any intimate maternal portraits, my hands resting gently on top of my belly as I looked down and smiled. Really, aside from the obligatory baby shower photos, and one last minute pic of my husband, son and I the night before my daughter was born, neither pregnancy was well documented.
Without really realizing it, I had shied away from the camera when I was pregnant. With my son, I'm sure it's because I gained a whopping 70 lbs during my pregnancy and was very self-conscious and embarrassed about how I looked, as vain as that sounds. I didn't feel radiant or glowing. Instead, I felt swollen, enormous, tired and completely and utterly uncomfortable. The last thing I wanted to do at that time was pose in front of a camera and have that image recorded for posterity. And this was in the days before Facebook.
Even though I gained far less with my daughter, and physically felt much better, the idea of posing for maternity portraits simply never occurred to me. And now I feel a pang of regret.
I'm not planning on having any more children, so I know I missed my opportunity. Pregnancy is one of the most special and meaningful times in our lives, and it goes by in a flash. I wish I'd had the confidence back then to embrace my pregnant body, ignoring that little voice in the back of my head warning me about my double chin and cankles. I wish I could share some pictures with my children of what I looked like—really looked like—when they were in my tummy. I wish I had the photographic evidence that could show them just how much love I felt for them, even before I had laid eyes on them.
My mom has one photo from when she was pregnant with me: her face lit up in a beautiful smile as she cradled her belly, and I used to love looking at it as a little girl, imagining me all curled up inside her. Photos have the power to trigger feelings, memories and emotions. They can help you remember.
As I get older, the memories of walking around with these amazing little people growing inside of me will fade. How wonderful it would have been to have captured those precious moments by documenting–and celebrating–my big, beautiful belly and how it changed my life forever.
Pregnancy Week by Week
Select your week below to track each stage of your second trimester.