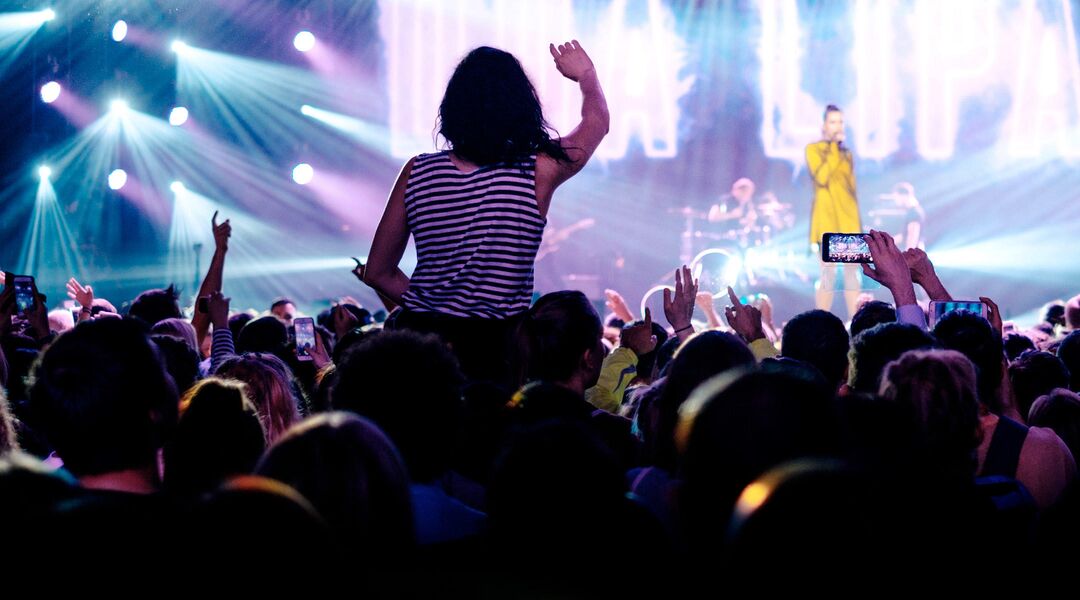 Diana Kelly Levey
Contributing Writer
Best Songs for Labor and Delivery
Because laboring to a soundtrack makes it all the more bearable.
Feeling a little apprehensive as your due date approaches? Totally understandable — childbirth is a bit daunting. (But man, is it worth it.) Let us clue you in on a little trick: Prepping a few songs for labor and delivery can help you relax and power through the tough parts.
"This celebration of delivery with music is a great trend," says Jamie Lipeles, MD, an ob-gyn with the Providence Little Company of Mary Medical Center in Marina del Rey, California. "With music, there's a different feel in the air—it makes for a festive experience. Playing music in the room calms everyone, especially the soon-to-be mom."
During one memorable delivery for Lipeles, "Under the Boardwalk" by The Drifters came on. "My nurse and I starting singing, and the patient joined in," he says. "It was 3 a.m. and an uplifting experience that only music could have created."
Nikki Shaheed, a certified birth doula and birth educator at Birthing From Within in San Antonio, Texas, agrees that playing some jams can be super-helpful—both mentally and physically. "Music is particularly useful in labor because it can help slow down brain waves and get you into that mental space where you're better able to cope with and get through labor," she says. "When you're listening to music during labor in a place that isn't home, familiar songs can make you feel more relaxed and help get the oxytocin (a hormone that makes your uterus contract) flowing better."
So what makes for great labor music? It of course depends on what you're into, but we have a few solid ideas. Read on for some perfect songs for labor and delivery, and what other moms have found motivating.
When it comes to creating a kick-ass labor and delivery playlist, Shaheed recommends having a few different types of music on hand. "Have some slow music, some upbeat music and some meditative music cued up, so if you're needing that shift during labor, that's something you can adjust," she says.
And of course, which labor songs you choose is entirely up to you and your musical tastes. Lipeles says some of his patients find tranquility from listening to hard rock, some prefer singers like Enya, and others listen to mariachi bands. His own twin daughters were born to Zac Brown Band's "Sweet Annie."
To help get you started, we've rounded up some awesome labor songs, whether you're looking for relaxing music, motivational labor music or just some funny baby delivery songs.
Upbeat Labor Songs
"Run the World (Girls)" by Beyoncé
"Fighter" by Christina Aguilera
"Got to Get You Into My Life" by The Beatles
"Happy" by Pharrell Williams
"Push" by Madonna
"Let's Get It Started in Here" by Black Eyed Peas
"The Power" by Snap!
Relaxing Labor Songs
"My Girl" by The Temptations
"Orinoco Flow" by Enya
"Nothing Else Matters" by Apocalyptica
"At Last" by Etta James
"Sweet Disposition" by The Temper Trap
"Hallelujah" by Jeff Buckley
"Hold You in My Arms" by Ray LaMontagne
Funny Labor Songs
"Push It" by Salt-N-Pepa
"I Want to Break Free" by Queen
"Born This Way" by Lady Gaga
"Don't Stop Believin'" by Journey
"Survivor" by Destiny's Child
"Sweet Child O' Mine" by Guns N' Roses
"They Say It's Your Birthday" by Paul McCartney
If you're into making custom playlists, go for it! But with everything else on your third trimester to-do list, that task often gets put off. As a backup, line up some stations on music streaming sites (like Spotify or Pandora) that'll help distract or inspire you when those painful contractions set in. A few other helpful hints:
• Consider packing new headphones in your hospital bag and possibly a Bluetooth speaker with charging cables (although it's a good idea to have it already charged up).
• Talk with your midwife, doula or OB about how your birth plan will involve music.
• Contact the hospital to see what their music policies are and what you're allowed to bring, or what equipment they offer.
"We've installed Beats by Dre, we have Bluetooth speakers in the operating room and we encourage patients to bring their playlists," Lipeles says of his medical center. And if his patient forgets her music, Lipeles says he'll just pull out his phone and play some tunes to set the mood and help the patient relax.
Curious to hear what type of labor music other women went with? Here, real moms sound off on how their labor and delivery playlist helped them through contractions and c-sections.
"When it was time to push, I made my nervous husband play Sleater Kinney's 'Dig Me Out' album. I specifically remember the title track playing and thought that was perfect. My OB was so taken aback! He said people normally choose calming music for meditative reasons, but not I. He laughed with us, but I knew this was as ugly and gritty as life got, and I was having this screeching female wailing with me as I pushed. It was amazing. And primal. And perfect (for me)." —Kelley McCarron
"I had to go in for an unexpected c-section and my anxiety was at an all-time high. The nurse who was going to be in the room asked me if I would like her to play some music from her phone and what I liked to listen to. I, being the mess I was, said it didn't matter. She put on Top 40. I honestly don't know how but it brought instant relief. I never thought music could help as much as it did." —Kelli Jonas
"Clearly, Salt-N-Pepa's 'Push It' is a must! Skipping songs I wasn't feeling and listening to the ones I liked definitely helped pass the time between and during contractions." —Colleen Kapusta
"I had a lot of Enya, Ani DiFranco and Indigo Girls for my home birth. Yep, I was that much of a cliché, but it helped set a good vibe." —Jamie Bruesehoff
"I listened to my Spotify playlist while I had my c-section. It helped me relax and tune out the medical jargon. I remember listening to Van Morrison's 'These Are the Days.' I wasn't even sure when they started the surgery, which for me was a good thing. I only had one earbud in so I was able to hear the surgeon say 'baby's out' and then I heard my sweet boy's first cry.'" —Kelsea Morris
"My husband made the playlists with my favorite songs and a couple of his. One song I remember playing right before the birth of my first daughter is 'Extraordinary Machine' by Fiona Apple. Such a great birth song!" —Chelsey Erpelding
"On my playlist, some were songs that motivated me when I ran, others were simply ones I have good memories associated with, like ones I listened to while dating my husband. Even now when I hear 'Solsbury Hill' by Peter Gabriel, I cry because I listened to it while my daughter was being born." —Julia Moses
Photo: Samuel Zeller