10 Ways to Create a Rustic Nursery
From wood-paneled walls to antler accents, we found the right ways to go rustic.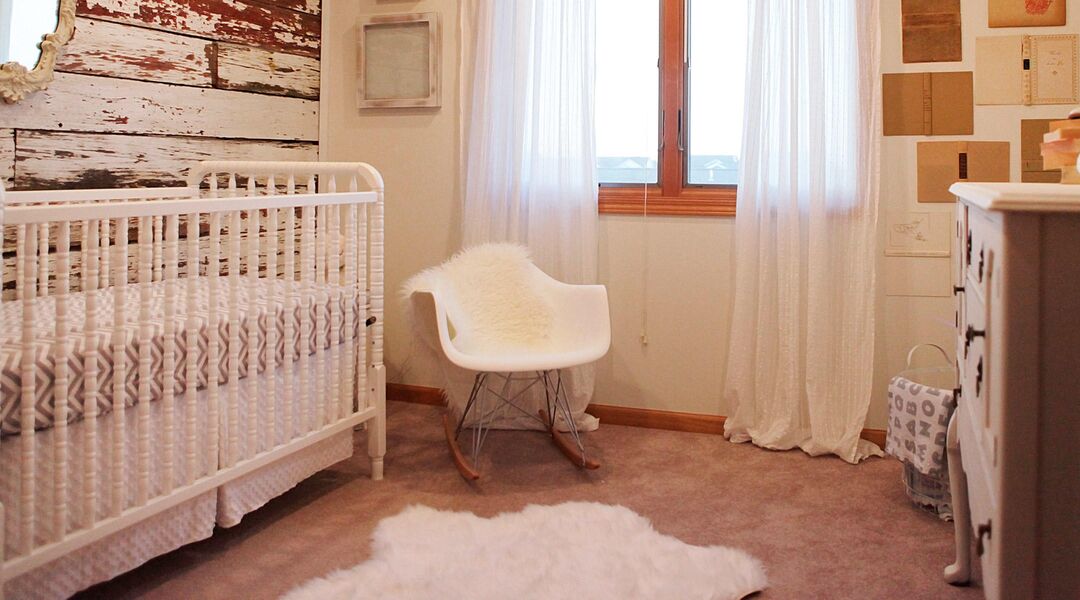 The nursery might just be the most fun room in the house. But the pressure to create a Pinterest-perfect design is daunting. Dare to defy the zoo themes and cloud motifs. We've rounded up 10 rustic rooms that prioritize cozy over cutesy. And with tasteful touches—antlers included!—they prove sophisticated nursey design goes beyond pink and blue.
Homey Heartland
Complete with earth tones, cacti and a couple of peaks and valleys, this is a totally Texas-inspired nursery. But that shelf of dinosaurs? That was inspired by dad—they were all his as a kid.
Cabin Fever
This mom wanted a rustic room with elegant touches. The handmade crib and pallet wall paired with a gold-framed stag head do the trick.
Whitewashed Wood
While distressed wood defines this space, whites and creams add a modern feel—which was the mom's exact intention.
The Great Indoors
A white crib and matching white rocker are hallmarks of a modern nursery. But these parents added some flair from the great outdoors with a mossy wall monogram and a tree stump nightstand.
Pointy Patterns
Think these picture-perfect patterns are straight out of Pinterest? That's exactly where the mom behind this nursery drew her inspiration.
8-Horn Elegance
This nursery designer says "rustic" and "elegant" aren't mutually exclusive terms. Her vision? Add sophisticated accents to second-hand furniture, and liven up the walls with prints of woodland animals. And definitely don't forget a pair of antlers.
Backyard Inspired
This family drew their nursery inspiration from their surrounding woodsy environment in British Columbia. Trails and mountains are just outside the door, but baby won't even have to leave the room to get familiar with his forest friends.
Lodge Life
There's nothing subtle about trying to inspire a love of the great outdoors in baby here. Just look at the accessories on that hutch alone.
Image: Photo Courtesy of Chubby Cheeks Blogspot
Near and Deer
A real deer head may feel a little intense for a newborn's nursery, but this foam cut out is a pretty cool (and totally hygienic) replacement.
Image: Photo Courtesy of The Modern Home
Farm Animals
We never thought we'd see the day that a white picket fence made its way into a nursery—but we're okay with it!
Was this article helpful?
Pregnancy Week by Week
Select your week below to track each stage of your third trimester.