Chicco KeyFit 30 Infant Car Seat Review
Consistently among the top-rated car seats, the KeyFit 30 is quick to install, easy to use and able to grow with your child.
Updated
Feb 2017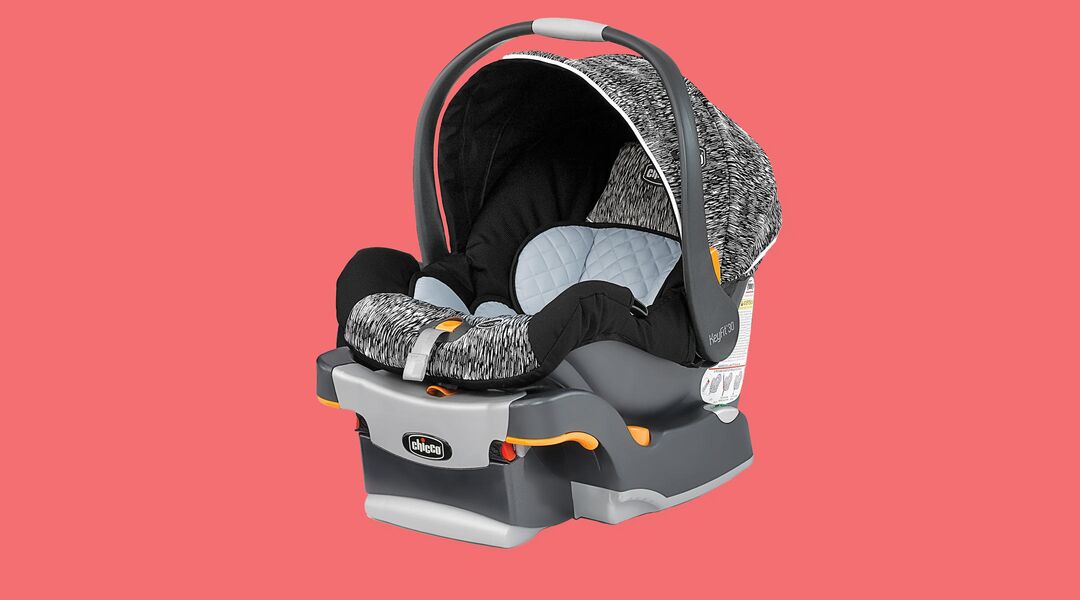 Pros
• Longevity—fits babies 4 to 30 pounds
• Easy to install
• Comfortable padding
• Easy to wash
Cons
• On the heavy side
Bottom Line
If you're in search of an easy-to-install infant car seat you don't have to think about, one that works as a travel system with your stroller and will carry baby through to toddlerhood, the Chicco KeyFit 30 will fit the bill.
Rating: 4.5 stars
Ready to register? Shop our catalog for the Chicco KeyFit 30 Infant Car Seat.
Before baby no. 2 arrived, I'd heard that 1) most parents install their baby's car seat incorrectly, putting them at risk for injury, and 2) Chicco KeyFit 30 was really easy to install. So I was sold right away. I was even more sold when my brother and sister-in-law handed down my nephew's KeyFit 30 to us—it was what I was already going to buy! ( Ed Note: We're all for reusing and recycling, but when it comes to car seats, you're much safer buying new. If you do choose to go with a used one, make sure you check that it's never been recalled, that it isn't past its expiration date, and that you get it from someone you trust who can tell you whether or not it's ever been in a crash.)
Features
The 30 in the name refers to the maximum weight limit (in pounds) that the KeyFit can hold. When used with the infant insert, it accommodates babies as little as four pounds, so on the scale of infant car seat longevity, this one is definitely high on the list. To put it into perspective, my 18-month-old isn't quite 30 pounds yet, so that's a year and a half of use.
Features like the RideRight bubble level indicators, which are located on both sides of the base, help ensure the base of the seat is easily and accurately installed at the proper angle. It's used in conjunction with the ReclineSure spring-assisted leveling foot, again guaranteeing the seat is safely adjusted. A five-point harness with easy one-hand tightening and a push button chest clip keep baby secure. Plus, the cushioned seat is lined with energy-absorbing foam for extra safety and comfort.
The only feature I wish was different on the KeyFit is the sun canopy. There's an extra sun visor that pulls out from underneath the canopy, but I still feel that my son's legs get too much sun in the backseat of the car or while he's in the stroller.