Modern Nursery Ideas?
How can I make the nursery modern yet still appropriate for a baby?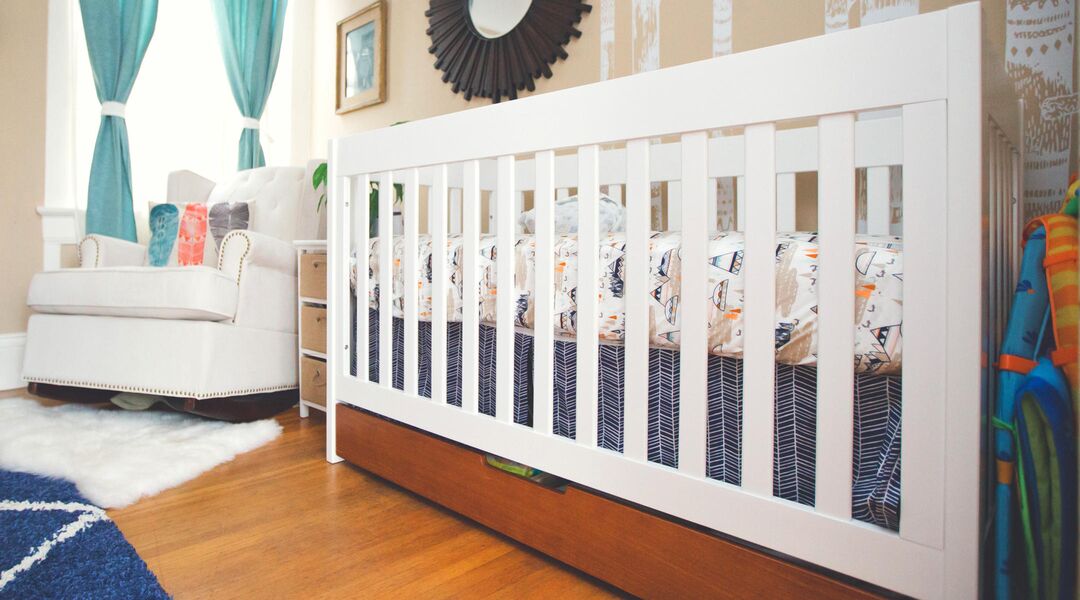 Zero in on furniture, colors and accents that echo your home's clean, sleek aesthetic, then add a touch of whimsy, says Shalena Smith, of Shalena Smith Interiors and founder of GaGa Designs.
Color is one way to play with that idea. Pair an on-trend power neutral, like gray, taupe or white, with a punchy color, like hot pink, turquoise or yellow. "It makes the space feel more fun and kid-friendly, and you can update it easily, too," Smith says. "Bring in the color with a throw blanket, bed skirt, pillows—things that are less expensive to switch out. Or, if you're planning on staying in your house a while, invest in good window treatments."
Artwork can also make a sophisticated nursery feel more baby-friendly. Choose pieces that tie in with the room's accent colors and theme, if there is one. While anything that speaks to you will work, Smith suggests personalized pieces, like family photos blown up on canvases. "They're instant conversation pieces," she says.
Light fixtures can also give baby's room a sweet touch. "If you asked me what was the one thing I can put in a room to make it feel special, I'd immediately say chandeliers," Smith says. That could mean anything from ornate, sparkly ones to simple pendants or all-wood fixtures.
And don't forget about the floors. If yours are hardwood, choose a chic area rug that features the room's accent colors — it will immediately brighten up the space, she says.
Plus, More from The Bump:
The Bump and Just Born present Nursery Know-How, a sponsored series full of tips and inspiration for decorating baby's nursery. Visit Just Born to shop their nursery bedding collections.
Pregnancy Week by Week
Select your week below to track each stage of your third trimester.