The ultra-lite, portable play yard that weighs just 15 lbs.!
Take some weight off your shoulders with a portable play yard that's just half the weight of other popular play yards, with all the same great features, and more. It's everything you and baby need to play, sleep, change and repeat —at home or on the go! At only 15 lbs., it's super lightweight and easy-peasy to pop up, take down and pack away in just a few quick, simple steps.
A supportive seat back, with plush head support, cozy insert and a three point restraint help keep baby comfy in the inclined sleeper – the way lots of babies sleep best. Remove the sleeper and it becomes a roomy space for older babies and toddlers to rest, relax and play. Too-good-to-be-true details include a padded mattress that fits any standard-size play yard sheet and a built-in play yard storage pocket that holds a portable changing station diaper clutch—great for quick and easy diaper changes at home, or on the go. Plenty of room to BYO diapers! The Ultra-Lite Day & Night Play Yard is a night saver – and a life saver.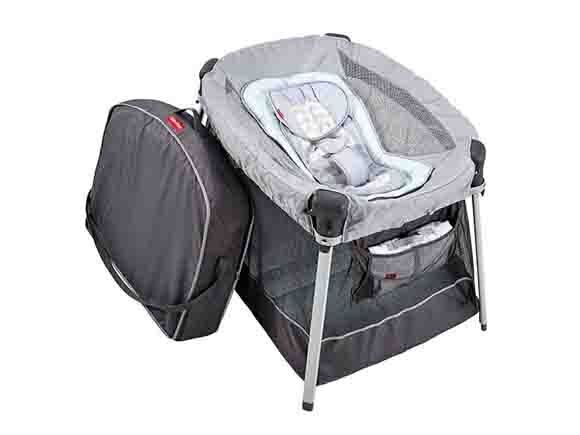 Inclined sleeper, changing station and play yard in one.
Only 15 lbs. - half the weight of other portable play yards.
Easy to assemble, easy to fold—no loose pieces. Carry bag for easy , hands-free carry and storage.
Portable changing station diaper clutch with built–in wipes container and comfortable padded play yard mat.
Pregnancy Week by Week
Select your week below to track each stage of your second trimester.