How to Shop Around for the Best Maternity Hospital
What's the key to having the best birthing experience possible? Location, location, location.
Updated
Nov 2017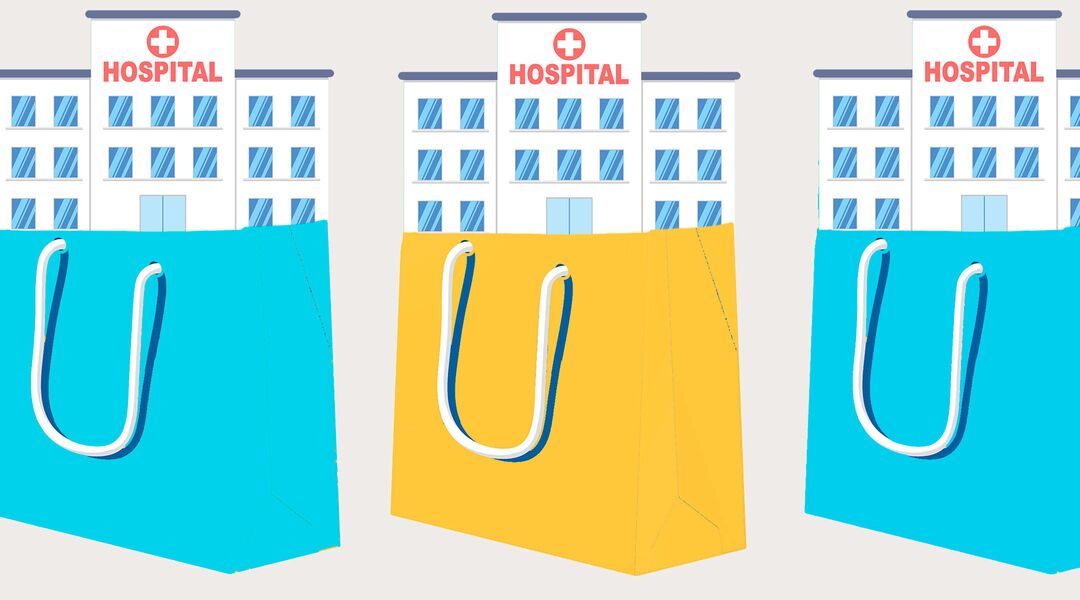 What's the labor and delivery experience of your dreams? Plenty of designated areas for natural childbirth? In-house lactation specialists at the ready? A place for your spouse to spend the night with you and your newborn?
Whatever you're hoping for, don't leave it up to chance. In fact, the factors mentioned above aren't always a given. So if you "pick" your hospital by default—aka going to whichever one your ob-gyn is affiliated with—then all you can do is hope for the best. A better bet? Shop around for your hospital as carefully as you shop for your OB. Here's how.
Of course your doctor matters. But depending on your OB and her on-call schedule, she may not even be the one to deliver your baby. It could be another doctor from the practice or it could even be an ob-gyn who happens to be working at the hospital the night you go into labor——someone you've never met before.
In addition to the doctor whose hands you're in, your surroundings can greatly influence how comfortable your birthing process will be, as a whole. After all, even if your OB is able to swoop in at the right moment to deliver baby, the majority of the time, you'll be tended to by hospital staff. Labor and delivery—as well as the recuperation process (which, physically, is no picnic, either)—is much more pleasant in an environment that's comforting and supportive.
More importantly, recent research suggests that c-section rates vary greatly, not only from state to state but also from hospital to hospital within a state or even city. And the hospital you choose can have an effect on whether you end up giving birth vaginally or not.
In order to deliver your baby at a particular hospital, your doctor has to have admitting privileges to the facility—meaning she can't deliver babies in any hospital you choose. So it makes sense to ensure that your current ob-gyn is affiliated with a hospital that feels right to you. If that's not the case, you just may want to find a hospital that does, and then look for a new OB who practices there.
It's never too early to start shopping. "People can start to think of [this] even before they're pregnant," says Sarah Little, MD, a maternal-fetal medicine specialist in the department of obstetrics and gynecology at Brigham and Women's Hospital in Boston. Some hospital websites even have virtual tours.
Of course, most women won't start seriously shopping until they get a positive pregnancy test, and that's fine too. While you can switch doctors at any point in your pregnancy, it makes sense to find a provider you want to stick with as early in your pregnancy as you can. This means you need to settle on the hospital you want as early as possible too.
Start with the basics
Unfortunately, "in 2017 you can't just go anywhere," says Neel Shah, MD, assistant professor of obstetrics and gynecology at Harvard Medical School. Your insurance carrier dictates the doctors it will cover and therefore the hospitals that are available to you. Other factors, such as where you live and your particular health situation, may narrow your choices too. From a practical standpoint, find out about:
• Travel distance from your home. In general, the distance between your home and the hospital has no overall effect on birth outcomes—but you don't want your hospital to be so far that you're worrying about traffic when baby is on the way. Which is why, as Little says, "Birth is mostly local. Most people are choosing hospitals nearby."
• Insurance coverage. Look for hospitals with doctors who take your insurance, since what gets covered in and out of network can vary greatly.
• Facilities for high-risk pregnancies. If you've had a difficult pregnancy, a complicated past delivery or any preexisting health condition that may affect your pregnancy, find a hospital that will be able to accommodate you in the worst-case scenario. For instance: Does it have a blood bank? Is there an ICU? An NICU? Rarely are these used, Little says, but "people who have high-risk pregnancies need to be somewhere with appropriate care."
Consider your birth plan
Beyond the must-haves, think about how you envision your birthing experience. Some hospitals are more supportive of natural childbirth than others. Some have rules that limit visitors. "It's shocking to people the idea that hospitals can be that different," says Jill Arnold, a maternity care consultant and an editorial advisory board member of the Institute for Perinatal Quality Improvement. But, in fact, they're as different as each individual's idea of what a "perfect" experience is. "It comes down to what you feel comfortable with," Arnold says. To avoid unpleasant surprises, do some research, give the hospital visitor's information line a call and get the lowdown on the following:
• Does it support your childbirth philosophy? Are there special rooms for natural birth options, including water birth? Are there lactation consultants on-site to help with breastfeeding soon after delivery? How does the hospital support women who want—or don't want—an epidural? You might glean this information from those hospital website reviews, but nothing is more helpful than asking someone who has delivered at the hospital. "I made sure to speak with a lot of friends and family and other acquaintances about their personal experiences delivering at various hospitals in the area," says Morgan F. "I also spent a lot of time on Yelp, surprisingly, poring through reviews." If you have a birthing instructor and/or know of other health professionals in your area, don't be afraid to ask them too.
• What is its c-section rate for low-risk pregnancies? "Your biggest risk factor when it comes to whether you'll have a c-section is the hospital you go to," says Shah, who is also director of the Delivery Decisions Initiative at Ariadne Labs, a Boston-based health systems research group. Specifically, he points out, it can vary by 15-fold from hospital to hospital for low-risk patients. Why? A 2017 Obstetrics & Gynecology paper, for which Shah was the senior author, reported (counterintuitively) that hospitals with the most "proactive unit culture management" had higher risks of cesarean delivery than those that tackled problems as they occurred. In other words, hospitals that were more focused on certain goals (whether financial or neonatal outcomes) may not always prioritize vaginal births.
• What are the hospital rules? Some mandate that women be hooked up to a fetal heart monitor throughout the entire labor process, while others allow for intermittent monitoring. Some hospitals have policies that dictate how many people can be in the room while you're in labor. If it's important for your family to be there, ask who is allowed. Since the birthing process can be like an athletic endeavor, "it's good to have cheerleaders and coaches," Shah says.
• What are the accommodations? Do you want a hospital that has single postpartum rooms, or are you okay sharing a room with another new mom? Can your baby stay in your room, or will the baby be brought to a nursery? It's impossible to predict the outcome of any birth, but finding a hospital that makes you comfortable can have considerable impact on the way you feel about your experience overall, regardless of how it all goes down.
• What happens if your doctor can't be there? Whether it's because he's away or because you need a higher level of care, it's helpful to know what happens next and that the hospital has a streamlined system in place.
This is when and where you can confirm the information you've collected so far with your own eyes and ears. Keep these factors in mind:
• Adequate staffing. "You would avoid going on a highway if you knew there was a lot of traffic," Shah says. Similarly, you'd want to avoid a congested hospital with too many patients and not enough staff. It can be hard to tell, but you can get an idea by looking at how well everything is managed, Shah says. Do you feel comfortable with the staff-to-patient ratio, including during off hours and weekends? Are the nurse assignments clearly displayed and organized? When you're visiting, does the staff look overworked or energized and engaged? Pay special attention to the nurses, Arnold says. "Depending on who's the charge nurse, it could set the tone for something completely different than what you expected."
• Efficient management. While an OB is taking care of a woman in labor, the staff is probably taking care of three or four other patients at the same time. "There are all kinds of other things happening outside your room that impact your care," Shah says. A staff that's "able to manage all that well, making sure that the right patient has the right nurse at the right time, makes all the difference in the world." He adds that a hospital, on a very basic level, is like a restaurant. An incredibly attentive waiter or chef isn't the only factor that will determine your meal experience. Similarly, he says, "You can have the best doctor with really good intentions—and still have things go wrong, because hospitals are, it turns out, even harder to run than restaurants." Beyond taking note of awards the hospital may have won as well as reviews, look around you during the tour. Does the place feel organized and well run?
• Comfort. When researching and touring hospitals, it's not about "right" and "wrong" or even "good" and "bad"—it's about finding the hospital that's right for you, with a doctor and nursing staff who will make you feel comfortable and in control, Arnold says. Listen to how the staff speaks to one another. Is it a stressful environment or one where people are respectful, professional and friendly? And are the rooms pleasant (as far as a hospital room can be). Don't be shy about asking questions—no inquiry is too insignificant. After all, Arnold says, "It's not like you're going in and getting your knee checked. When it comes to childbirth, it's an emotional process. It's an event that's going to be very powerful and life-changing." It deserves to happen in a place you feel good about.