What's a Nurse-Midwife?
Learn what a nurse-midwife does, how they differ from an OB or a doula and why you might want one by your side.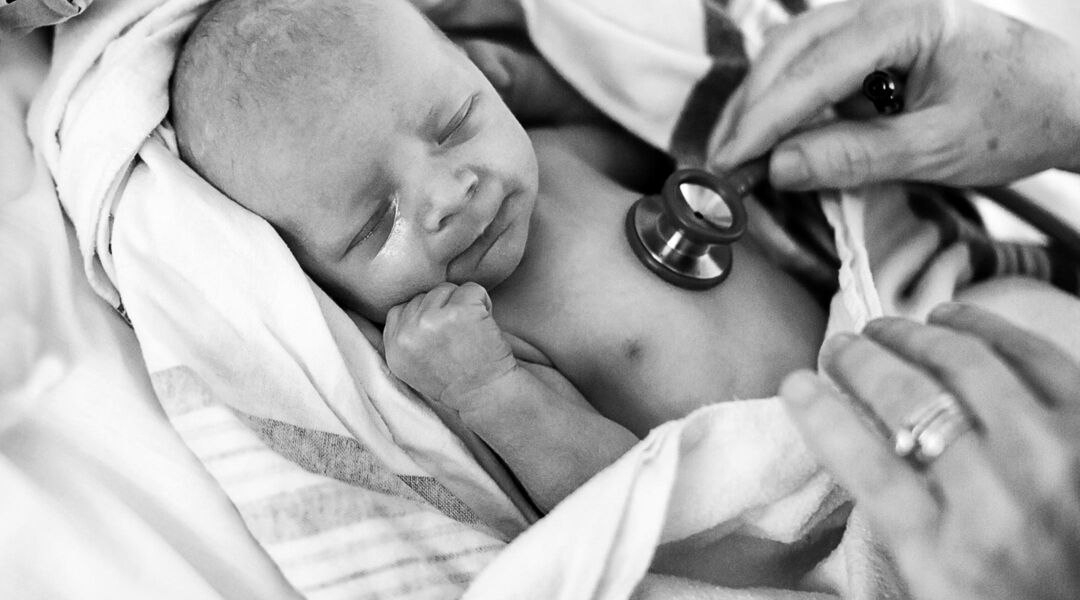 Midwife means "with woman." Nurse-midwives offer health care to women, focusing particularly on normal pregnancy, childbirth, the postpartum period, family planning and routine gynecological care. We emphasize the physical, emotional and social needs of patients.
Teaching is an important aspect of each patient visit—we work hard to involve women and make them partners in their health care. We also concentrate on diet, nutrition, exercise and maintaining a healthy lifestyle. We believe that pregnancy and childbirth are natural processes, and try to avoid interventions unless indicated.
Nurse-midwives have a combination of training in modern obstetrics and gynecology, midwifery (the traditional birthing practice) and nursing. Many nurse-midwives (including me) work as maternity nurses and then return to graduate school to become a nurse-midwife. This training and experience makes us especially well prepared to support women who desire natural childbirth. We support each woman's right to a satisfying birth experience, and provide support during the labor and birth processes to achieve this goal. For some women this means pain medication, and for others this means a natural childbirth. We believe that it important to educate and to empower women through their pregnancy, childbirth and family planning experiences.
Most nurse-midwives in the United States practice within a hospital system, but some do attend births out of hospital settings. Nurse-midwives collaborate with physicians and consult on any variations from normal. If a woman in the care of a nurse-midwife experiences significant medical problems, she may be referred to a physician. Not all women are good candidates for nurse-midwifery care due to certain medical, pregnancy and gynecological conditions that are considered higher risk. It's important to let your health care provider know your entire medical history so she can help you decide whether nurse-midwifery care is right for you.
Pregnancy Week by Week
Select your week below to track each stage of your third trimester.
Sign up for weekly updates to help you on the road to parenthood!