Moms Share the Biggest Benefits of Pregnancy
You have to deal with varicose veins, weight gain and sore feet. Why not enjoy a few perks? Here's how some of you used your bump to your advantage.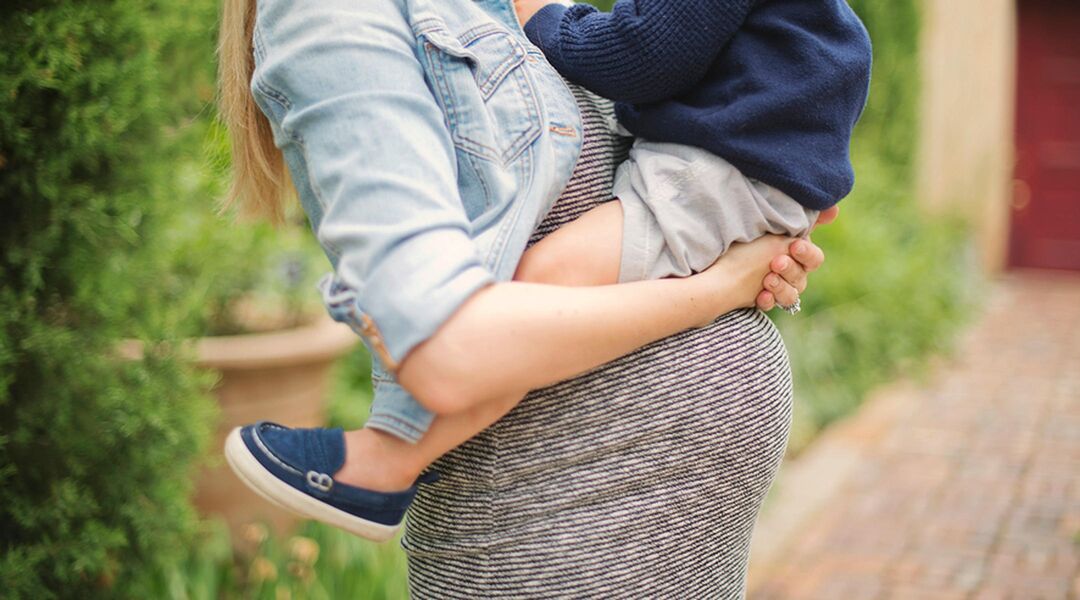 "I got out of going to some of my in-laws' parties. Fortunately, my husband was happy to use the pregnancy as an excuse as well." — BuBBalini
"At the beginning of my pregnancy, the smell of dirty dishes made me sick to my stomach, so I told my husband that he had to do them. I never mentioned that I quickly got over the aversion. Those were some glorious dishwashing-free months!" — innes1015
"I was having a major craving for apple cinnamon donuts from our local orchard one day. When we got there, the bakery was closed. I told a staff member who hadn't left yet about my pregnant craving. She took pity on me and somehow managed to round up a dozen of those donuts for me. Score!" — shortyred919
"I got out of a traffic ticket by saying that I had to pee." — triguily
"I also always used special maternity parking and let people help me carry stuff. With all the downsides to pregnancy, I don't feel bad enjoying the upsides!" — erinkate23
"At a U2 concert, I told security I was pregnant to get out of walking up a steep ramp (I'm scared of heights). They let me use the VIP elevator — and I was only two months along!" — Jennicap
"Before boarding a plane, I asked to be switched to an aisle seat because I was pregnant and needed to be able to get to the restroom. After the gate attendant printed my new ticket, she handed it to me, winked and told me to board with "zone 1." I was so comfy in my big, first-class seat!" — Bottomstar
*Some usernames have been changed.
Please note: The Bump and the materials and information it contains are not intended to, and do not constitute, medical or other health advice or diagnosis and should not be used as such. You should always consult with a qualified physician or health professional about your specific circumstances.
Plus, more from The Bump:
Was this article helpful?
Your Child's Age
Select your child's age in months to begin tracking their development.