What Workout Clothes to Wear When You're Pregnant
Here are the key clothes and considerations that will get fit chicks through the next 40 weeks (and beyond).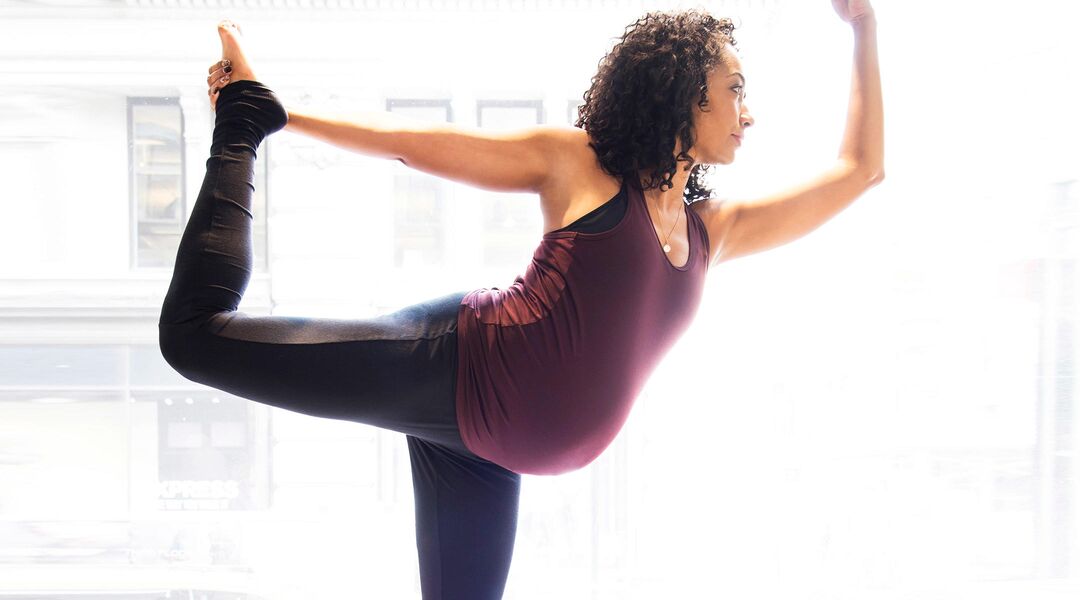 Breathable, moisture- wicking fabrics are a must. But stretch is also important thanks to an expanding bust. The ideal? A cotton and Lycra blend.
Go for a tankini. It won't pull as your belly continues to change shape both during or after pregnancy.
Whether you hike, jog, or spin, a supportive sports bra is essential to accommodate growing breasts and to keep connective breast tissue from stretching or sagging. Rule of thumb to ensure a proper fit? Choose one size up during pregnancy.
If you haven't been already, you'll soon find yourself tugging at your sweatpants, fighting to keep them up, so look for a pair that has a drawstring. Another great option: a fold- down waist panel.
_The Bump experts: Laurie Bagley, founder of Fit Maternity and Beyond; Renee Minges Jeffreys, exercise physiologist and coauthor of _Fit to Deliver
Model: Rachel Nicks wearing Athleta
Plus, more from The Bump: