These Popular Baby Names Overlap With Top Pet Names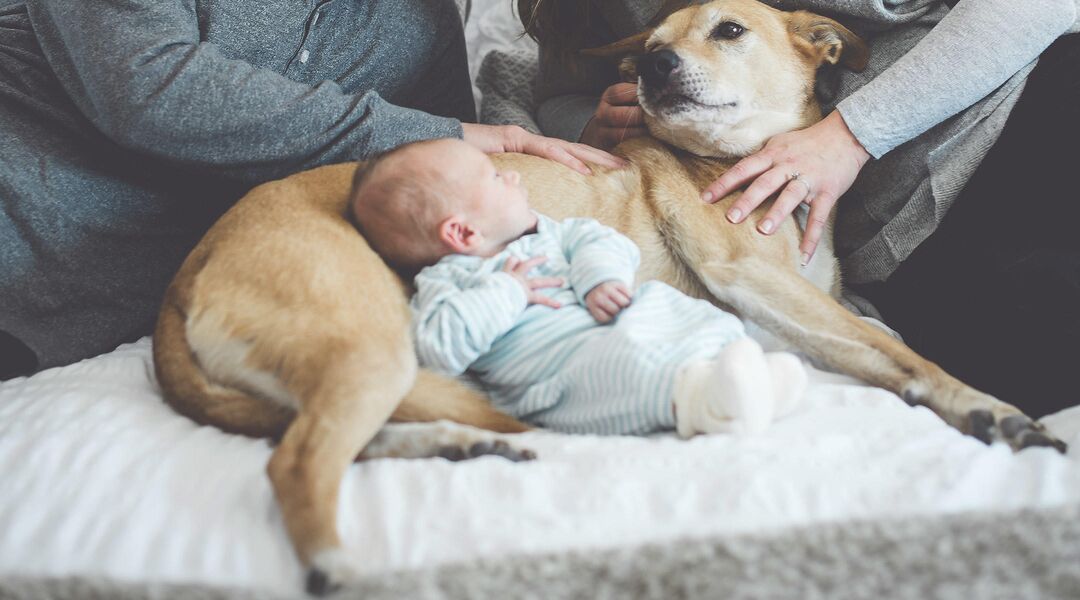 Whether your first "child" was your four-legged friend or you gave your baby a new "pet sibling" later on, chances are, you considered the same names for each. But is it that human names are inspiring pet names or pet names inspiring human names?
Rover.com, a site that helps pet owners find sitters and walkers (like an Airbnb for pets) recently released the most popular dog names and most popular cat names in their database from 2014. And short of the dog names that remind us of foods (Cocoa, Pebbles, Sugar, Mocha, Honey, Cookie, etc.), the list has many similarities to the Social Security Administration's 2014 annual report on the most popular baby names, especially for girls.
Of the top 100 female baby names on the SSA list, 22 were also on Rover.com's list, including three of the top 10: no. 1 Emma (no. 33 for dogs), no. 6 Mia and no. 9 Madison. The male list varied a bit more, with only 10 of the top 100 baby names making Rover.com's list, including no. 18 Jackson and no. 29 Luke (no. 25 and no. 67, respectively, for dogs), but none of the top 10.
As more parents opt for trendy over traditional, it looks like Kristin Cavallari, who's expecting her third child this winter, has already caught on to this trend. She announced last month that she and husband Jay Cutler have already decided to name their daughter after a dog. "I met a woman and her dog, and I loved her dog's name. Funny enough, it was the name she had picked out if she had a girl, but she had boys, so she used it for her dog instead," Cavallari tells Cricket's Circle. "Here we are 3.5 years later, and we are going to use that name for our little girl!"
While she hasn't revealed what her baby girl's name would be, Bella, Lucy, Sophie, Chloe, or any of the other names on Rover's top 10 list are safe bets.
Was this article helpful?
Ready To Find The Perfect Baby Name?
Whether you're looking for a baby girl name, a baby boy name or both, The Bump is here to help you find the perfect one: