Surprise! Molly Sims Is Pregnant With Baby No. 3
She didn't see this one coming either.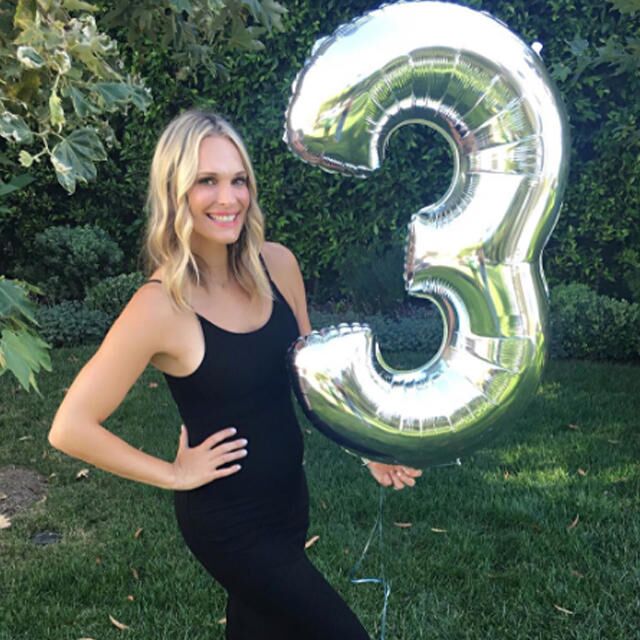 Big news from Molly Sims: The supermodel is expecting her third child! And nobody is more surprised than her.
"We never expected it would happen," Sims, 43, said in the video announcement on her YouTube channel, referring to this as her "Hail Mary' pregnancy. "We didn't even know. This is such a true surprise. I think that's why I'm so emotional."
Sims and husband Scott Stuber are already parents to son Brooks, 4, and daughter Scarlett, 1. And if Sims has learned one thing from her previous pregnancies, it's to be prepared for anything. During her second pregnancy, Sims told The Bump the experience was completely different from her first.
"With Brooks I gained almost 80 pounds, I was swollen and retaining fluid, and I had bad melasma and acne," she said. "But since I'd never been pregnant before I didn't know—I just thought this was how it was supposed to be."
Sims explained that with Scarlett, she only gained about half of that and was much more energetic. Plus, she didn't break out at all.
Sims says she'll keep her followers updated each step of the way during this pregnancy with videos and journal entries. One thing we definitely expect to see? More maternity style secrets. Below, a few of Sim's tried and true tips:
Dress tighter "The tendency is to dress bigger, but don't be afraid to flaunt your bump. Stretchy material will be your best friend—I love long, tight tanks and stretch pants that hold you in."
Treat yourself "You can't control all the rapid changes in your body, but you can get a blowout, go for a manicure or pick out a new outfit. When you look good, you feel good and vice versa."
Stick to your style "Just because you're pregnant doesn't mean you have to give up on style. You can still be on trend— try accessories! Those extras go far to dressing up maternity basics."
Go au naturel "Your skin is the biggest organ. Whatever goes on it goes into baby. I use organic products free of parabens. I love almond oil for my belly and a lavender oil bath."