Baby Names
Trying to find the perfect name for your baby? You've come to the right place. Our baby name guide presents the most popular baby names, celeb baby names, and thousands of names that are searchable by origin and gender. Our guide also includes baby name meanings and lets you keep a list of your favorite names to help you make this important decision.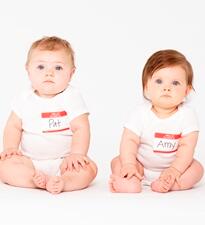 Photo: Thinkstock / The Bump
More on Baby Names
Your guide to picking the perfect name for baby — without the headache.

We love these names so much we put them on our A-list.
Browse Baby Boy Names by Origin
Browse Baby Girl Names by Origin
More Baby Name Searches